Ultimate Guide of Stocking Stuffer Gift Ideas for Tween Girls (Ages 9-12 Years Old)
If you're like me, you don't want to waste your money on stocking stuffer junk!  These are cool stocking stuff ideas for tween girls that don't suck.  By don't suck, I mean they're not going in the trash once the Christmas glitz is over.
I've got four kids and I've learned that if you're going to spend the money on stocking stuffers, you might as well get them a few really good worthwhile items for the money you're going to spend on 10 junky ones.
This is the Ultimate Stocking Stuffer Gift Guide for Tween Girls to go along with my Tween Girl Gift Guide for 2018!
Top Stocking Stuffers to Buy Tween Girls 2018
I always like to start off with some of the coolest stuff that I can fit in a Christmas stocking!
Nail Polish Stencils
Stainless Steel Nail Bangle
Unicorn Wallet
Mermaid Leggings
Beanie Tail
Love Handle Cell Phone Grip
---
Twisty Pets
These Twisty Pets are so cute, they twist into pets and bracelets.  There's all sorts of cute little beaded pets to twist and play with. These make a great little fidget toy for places where you need to sit still.
Twisty Petz – Jangles Giraffe
Twisty Petz Magicool Unicorn
Twisty Petz Kiwi Kitty
---
Wearable Nail Polish Holder – Awesome Stocking Stuffer!
Imagine being able to hold your nail polish while you paint your nails ANYWHERE? That's just what this product does! It allows you to paint your nails anywhere because it holds the bottle in place so you can. Easily paint your nails in no time with this awesome stocking stuffer for tween girls!
tweexy The Original Wearable Nail Polish Holder
---
Fingerlings are the Cutest Stocking Stuffer for Tween Girls
Girls love them! These little finger monkeys are precious stocking stuffers and just the right size!  Stores can't even keep them in stock, they're so cute. It's a monkey that sits on your finger and they have the cutest hair you can twirl with your finger. They remind me of those trolls we had on the end of pencils when we were kids but cuter, right? Much cuter.
Fingerlings Bella
Fingerlings Glitter Monkey
Fingerlings Zoe
---
Texting Too Much? This is a Cool Stocking Stuffer
These little mini thumb cuffs are super cute and funny. If she's got a habit of always texting, these will make her laugh so hard, just slap on the thumb cuffs instead of taking the phone! This way she can still answer your calls.  There are little mini keys that unlock these beauties.
Texting Cuffs – Thumb Cuffs for Serial Texting
---
Must Have Hair Stocking Stuffer Ideas
These are three of my favorite stocking stuffer ideas for a tween girls hair. The microfiber towel will allow for her hair to dry without the frizz! The soft pillow curlers are perfect for drying hair overnight, it's perfection in the morning! I love my daughters de-tangling wet brush, for a pain free brushing experience every single time. Here's to a knot free, tangle free tween girl lifestyle, right?
Microfiber Hair Drying Towel
Pillow Soft Hair Rollers
Wet Detangle Brush
---
Stocking Stuffer Ideas for Creative Tween Girls
Molding and sculpting sticking are a lot of fun to create wacky sculptures with, they bring out your creative, whacky side for sure.  Scratch art has always been one of our favorite things to do, you just scratch the black paper to reveal rainbows of color underneath.  Spirograph Travel edition is one of our favorite pocket travel sets because you can create so many different works of art on the go!
Molding & Sculpting Sticks
Melissa & Doug Scratch Art
Travel Spirograph Playset
---
Problem Solving and Riddles for Tween Girls
These are some of the best little stocking stuffers for problem solving, riddles and story telling. Rory's Story cubes are a lot of fun for the imagination, you roll the dice and build a story in your head with the pictures that are face up. Flexi Puzzle is a cool little fidget that you can bend and shape in so many different ways, it's ridiculous how memorizing it is.  Every tween should have some Math Dice, roll the dice for some mental math fun.
Flexi Puzzle
Rory's Story Cubes
Think Fun Math Dice
---
Most Popular Lip Gloss for Tween Girls
Lipgloss is a really great stocking stuffer for tween girls because its small, fits in their purse or pocket and it's always useful!  Lipgloss adds that touch of shine and sparkle that tween girls desire from their first make up products.  I don't let my tween daughter go wild with the cosmetics but I do let her have a little shine and sparkle here and there to make her feel girly.
Sigma Lip Switch – Flip Flop
Lime Crime Diamond Crushers
Lip Smacker Liquid Lip Gloss
---
Tween Girl Beauty Stocking Stuffer Ideas
These are some of the top beauty products that tween girls LOVE! Unicorn snot, of course? Why didn't you think of that! Unicorn bath bombs are also very cool stocking stuffers, they change the color of the water and make your skin soft and smell good. Charcoal bubble masks are the fizzing face masks that make your face tickle while you giggle! They're also great for oily skin 😉
Unicorn Snot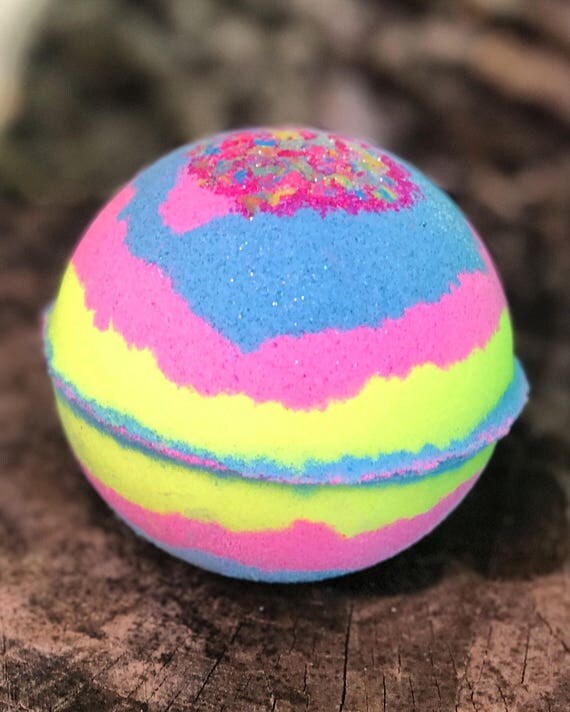 Unicorn Bath Bombs
Charcoal Bubble Mask
---
Tween Girls LOVE These Make-Up Brushes!
Mermaids and Unicorns are really popular right now and these make up brushes are the perfect accessory for stocking stuffers!  They fit nicely in the stocking and any tween girl would be so excited to see them peeking out the top. These make up brushes are all over social media, every girl wants them.   These go great with some mineral powder or highlighters.
Unicorn Make Up Brushes
Mermaid Make Up Brush
Mermaid Make Up Brushes
---
Gel Highlighters – Tween Girls Stocking Stuffers
Once you go gel highlighter, you will never go back, that is a promise. Gel highlighters are WAY BETTER than regular high lighters because they do not bleed or soak through. They are not markers at all, they are made of a gel crayon sort of substance that glides on like silk. These are a must have for their stockings because they will LOVE THEM for reading and studying.
Hi-Gliders Highlighters
Sharpie Accent Gel Highlighter
Gel Highlighter Sticks
---
Smencils Rock the Tween Girl Christmas Stocking!
These Smencils are smelly pencils! They have all sorts of yummy flavors that make your senses go wildly hungry if you ask me. My kids love these things, they have them at school at the book fair and they always sell out the first day. Smencils come in a little clear tube with a topper that tells what it is, like a cotton candy or root beer picture might be on top to represent the flavor. They're super trendy right now and just the right size for their stocking!
Smecils 5-Pack
Sweetheart Smencils Set
Holiday Smencils Sets
---
Tween Girls Love Adding Color!
Add a splash of color with these stocking stuffers for tween girls.  Ink-a-do tattoo pens are great for adding some temporary tattoos.  Sketch It nail pens are for creating some really pretty nail designs!  Hair chalk is the best way to add some color without ruining it, blue, purple, and pink are really popular styles.
Toysmith Ink-a-Do Tattoo Pens
Sketch It Nail Pens
ALEX Spa Hair Chalk Pens
---
Essential Tween Girl Phone Stocking Stuffers!
Portable phone chargers come in so handy when you're tween is somewhere they can't charge their phone. It's a battery back up for the phone that fits in their pocket! PopSockets and Phone Rings are really popular right now because it allows you to hold your phone without having to "hold" it. Really cool must have tween stocking stuffers, all of them would easily fit in a Christmas stocking with other cool items because they're small.
Portable Phone Chargers
PopSockets Holders & Stand
Phone Ring Holder & Stand
---
Rainbow Balls are Good Stocking Stuffer Ideas for Tweens
Rainbow Ball Magic
These Rainbow Magic Balls are really cool little hand held fidget toys covered in buttons to press that's actually a puzzle.
You solve the puzzle by pressing in the different button points until they are all in their colored slots.
You're tween will be lost in this thing forever.
It's a great stocking stuffer idea that's not going to end up in the trash the day after Christmas because it's too cool for that.
---
Portable Shower Radios Stocking Stuffer for Tweens!
These portable shower speakers are perfect for the shower. They are wireless, bluetooth speakers that will play their favorite music straight from their phone or smart device. The only downside is parents have to listen to their music and singing, ha ha. NO seriously, these are wickedly cool stocking stuffers for tweens because they will actually enjoy showering without you nagging them.
SoundBot
Guppy Speaker
Shower Subwoofer
---
Bracelets are Good Stocking Stuffers Tween Girls Love!
There's lots of room left in the stocking when you put bracelets inside.  These are some really popular ones that are fashion trendy.  A girl has got to have her accessories, these bracelets are going to look good with everything she has in her closet.
Be-You-Tiful Leather Bracelet
Wood Bracelet
Amandastone Bracelet
---
Charm It's are Good Stocking Stuffers for Tween Girls
"Charm It! Charms" are really cool stocking stuffer ideas because tween girls love them!  They have all sorts of cute charm gifts to choose from, like a snow cone, wish bottle, gumball machine, soccer ball and many more.  My tween daughter absolutely loves her charm bracelet and they are small enough to fit inside their stocking at Christmas.  These are definitely NOT junk!
CHARM IT! Rainbow Snow Cone Charm
CHARM IT! Star Microphone Charm
CHARM IT! Retro Gumball Machine Charm
CHARM IT! Wishes Bottle Charm
CHARM IT! Mermaid Charm
Charm It! Girls Can Change the World Charm Locket
---
Keep Her Leggies Warm with These Stocking Stuffers
What better stocking stuffer than a stocking? Okay, not really a stocking but these leg warmers are totally on trend for tween girls and they would make a most excellent stocking stuffer gift idea!
Girls Knee High Socks
Womens Knit Leg Warmers
Boot Socks
---
Girls Just Wanna Have Funds!
These are fun stocking stuffer ideas for tween girls with a monetary purpose. The REAL 24k gold cards are real playing cards that you can actually use to play games. The money soap is a cool gift because it's real soap that actually gives them real money when they reach the center of the bar (by cleaning themselves of course). A mini money bank with combo lock is a cool gift idea for girls because they can lock up their change in it – everything is more fun when its miniature.
24K Gold Playing Cards
Money Soap
Mini Safe 5″ x 5″ x 3.75″
---
Cord Winders are GREAT Stocking Stuffer Ideas for Tweens
These cord winders are totally awesome to have because they keep your cords organized. I found out about them from my tween daughter who asked me for some for her ear buds and phone charger cord.  They are the best stocking stuffers because look how small they are!
Cord Taco
Owl Cable Tie Cable Winder
Cable Tie Cord Organizer
---
A Mini Music Box – Rad Stocking Stuffers for Tween Girls
A little mini music box is a genuinely cool stocking stuffer idea for a tween girl because look how dang cute they are! It's all about small and cute and these mini music speakers are pulling out all the stops! They will fit in their Christmas stocking and they are definitely NOT junk!
Music Box Mini – Ultra Portable
Portable Pocket Size Speaker Box
Portable Bluetooth Speaker
---
Stikbots for Stop Animation Movies
Stikbots are stop animation movie figures and pets! Create cool stop animation movies with these figures and accessories. One picture per frame creates and an amazing stop animation movie. Stikbots have suction cups so they can "stick" in different positions.  There's figures, animals and even accessories!
Stikbots
Stikbot Pets
StikBot Action Pack
---
Cool Miniature Electronic Stocking Stuffers
Say What? Yes, that's right, mini electronic stocking stuffers for tweens! The little Polaroid mini cube camera is one of my tween daughters absolute favorite small scale electronics! The little wireless mouse is great to have handy because its easier to use than a standard size mouse, not to mention cooler looking. How about a wireless mini handheld keyboard that works with a laptop, tv and other devices? Eh.. bet you want one now?
Polaroid Cube HD 1080p
Mini Small Wireless Mouse
Wireless Mini Handheld Keyboard
---
Pretty Bling Stocking Stuffer Gifts
Too Cute to Eat Pins are by Linda Panda, they're pretty cute and pretty popular but a little bit pricey for pins.  Mermaid necklaces are a good stocking stuffer present, there are a lot of beautiful, handmade ones to pick from at reasonable prices.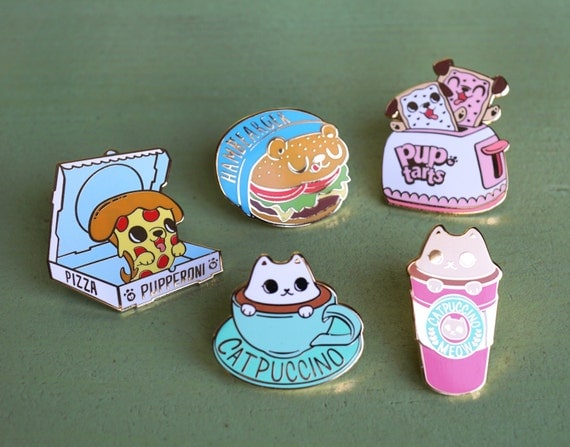 Too Cute To Eat Pins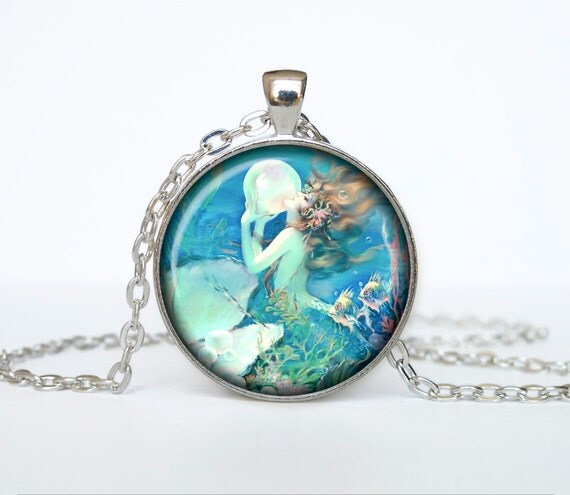 Mermaid Necklaces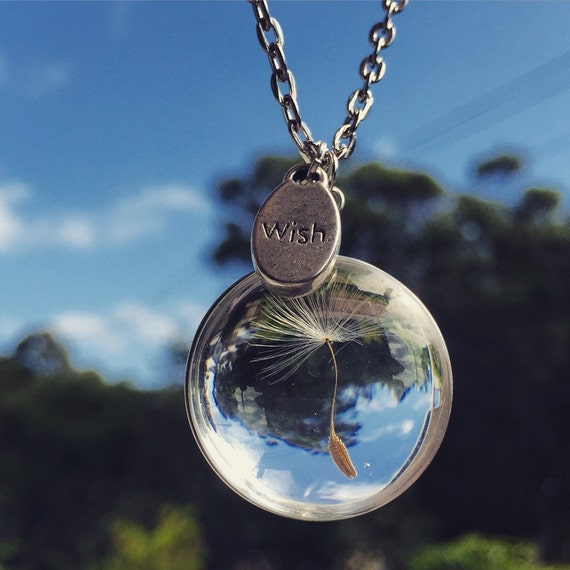 Dandelion Seed Necklace
---
Wildflower Seed Bombs are Eco-Friendly Stocking Stuffers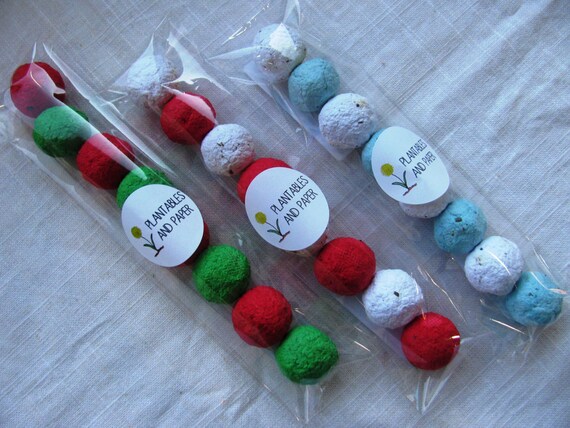 Wildflower Seed Bombs
These Wildflower seed bombs make great stocking stuffers for tween girls, it's something eco-friendly that pretty's up the Earth.
Each little ball is loaded with a wildflower seed assortment that she can let go anywhere she wants.
The cool thing about wildflowers is that they grow really fast!  She'll be able to see her assortment bloom in no time.
She'll be ever so grateful for these pretty flowers, and what a unique idea that's good for the environment?  Not just another wasted stocking stuffer item.
---
Handmade Soap that Tween Girls LOVE!
You won't have to beg your tween girl to shower if you place some of these pretty soaps in her stocking this Christmas! How can she resist wanting to bathe when she has these pretty soaps her bathroom? She won't be able too! My tween girl LOVES to groom herself and these are totally cool , so many cute ones to pick from – this year she likes mermaids, unicorns and then the Popsicles are super rad.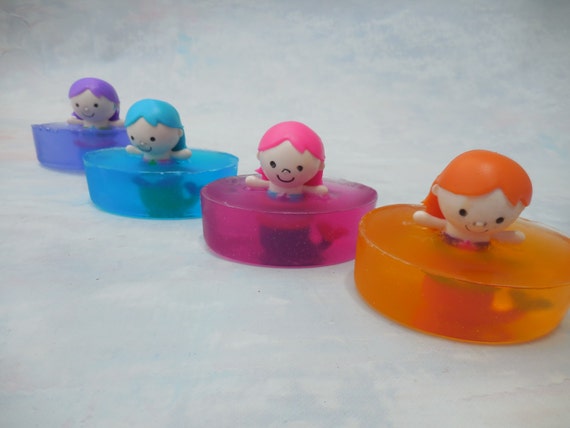 Mermaid Soap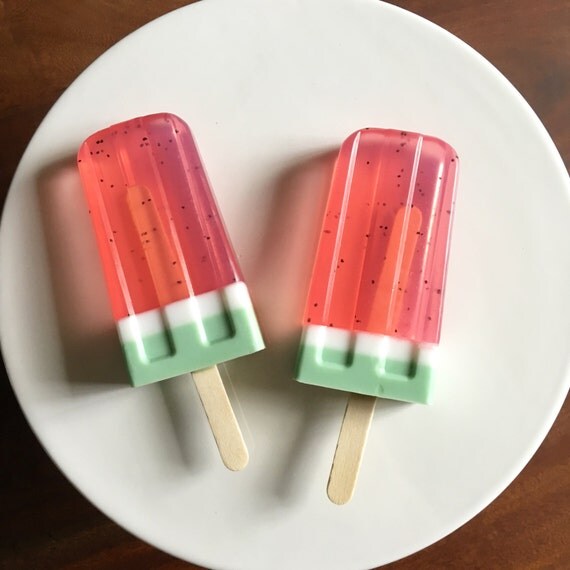 Popcicle Soap Bars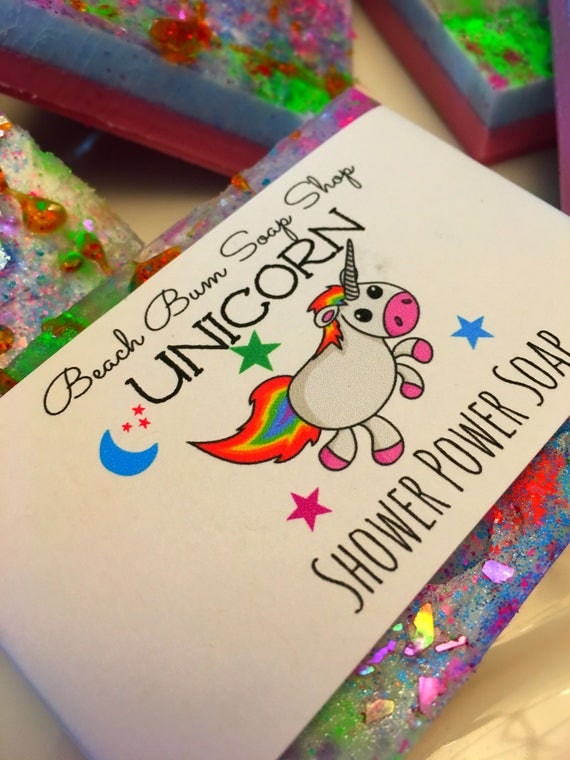 Unicorn Soap
---
Some of the coolest tween girl gifts for Christmas are the little things, the cute things, the miniature things, the shiny things..