What Are The Best Stocking Stuffers for 10 Year Old Girls?
This is THE BEST list of stocking stuffers 10 year old girls that ever was – seriously!  Straight up designed to be the most super awesome, comprehensive list of cool stocking stuffer ideas for ten year old girls specifically!!    I do not like wasting my money on stuff I know is going to end up in the trash, so even the stocking stuffers are cool, even though they're small.
I've been able to find a lot of cool little things over the years that I know are cool and will fit in a girls stocking that don't cost a fortune.  These are little gifts that have a use or meaning behind them – they're so much more than junk!   A lot of times parents go to the dollar store and load up on plastic toys and candy that's really just garbage – and you really end up spending money on items that have no real value or use.  That's why I made this list to show you that you can get cool little trinkets and treasures that she will adore!
Stuffer Uses:
Easter Baskets

Christmas Stockings

Operation Christmas Child Shoe Boxes

Incentive Prizes
Shopping for a BOY? CLICK HERE
---
Top Stocking Stuffers Girls Age 10
These are my best stocking stuffers for 10 year old girls.  Tween girls this age love these little trinkets. None of these ideas are junk, each one of them provides value and joy.  They could be used for just about any small gift ideas.
 BeanBoozled Spinner Game
 Unicorns i-Clips Magnetic Page
 Tweexy Nail Polish Holder
 Money Soap – It Cleans!
 Zip Stick Retractable Lip Balm
 Color Change Mood Ring
 Weird BFF Necklaces
 Be-You-Tiful Bracelet
 Colored Clip In Braids
---
Charm It Charms
CHARMING Stocking Stuffers for 10 Year Old Girls!
10 year old girls love these charm bracelets from Charm It! There are a bunch of cool charms to choose from so you can pick something that is exactly her style. These are just some of the most popular ones, but there are a lot of Charm It charms on Amazon to choose from. They are so cute because you can customize her bracelet to her specific interests!
CHARM IT! Retro Gumball Machine Charm
CHARM IT! Be Yourself Journal Charm
CHARM IT! Rainbow Chain Bracelet By High IntenCity
CHARM IT!® Art Set Charm
CHARM IT! Mermaid Charm
CHARM IT! Glitter Unicorn Charm
---
Wrist Survival Compass
A Life-Saving Stocking Stuffer for 10 Yr Old Girls!
Seriously? A compass? Yes! but it's SO MUCH MORE!
These wrist survival compasses are not only fashion friendly but what girl knows where she is going? The compass is not a cheap, toy compass – it's real! It accurately shows you which direction you're pointed at so you don't get lost. It's fun for outdoors and it's actually a survival bracelet made of para-cord and besides the compass it also has a whistle and the ability to start a fire in an emergency. For the price, you get two of them – super cool and inexpensive stocking stuffer idea!
---
Smencils
Stocking Stuffers 10 Yr Old Girls Can't Resist!
My 10 year old waits in line at the book fair for Smencils, not books! These these are the hottest thing right now in the 4th and 5th grade! These smelly pencils come in individual cases and have cute little toppers that indicate what scent is inside!  Use em, smell em, trade em – Smencils are where it's at right now, ya'll!
Spring Smecils
Fruit Smencils
Num Noms Colored Smencils
---
Lip Balm Holders
Unique Stocking Stuffers 10 Year Old Girls
Lip balm is always a great gift idea for a stocking stuffer and you can stick it in one of these cool lip balm holders!  These little lip balm holders make a cool gift because who doesn't lose their lip balm?  I know that my ten year old never can keep her chap stick in the same place without her lip balm holder.  Super cute and unique stocking stuffer idea for sure!
 Zip Stick Retractable Lip Balm Holder
 Flower Style Lip Balm Holder Chapstick Holder
---
Crazy Aaron's Thinking Putty
Stocking Stuffers for 10 Yr Old Girls
Thinking Putty is really just some cool slime that comes in really awesome colors. Playing with slime is a cool thing right now and these are some of the most popular kinds. Believe it or not, this stuff is incredible to play with, squish it, stretch it, squeeze it – it's just really awesome to own slime!
 Crazy Aaron Thinking Putty, Twilight
 Crazy Aaron's Super Scarab Mini Tin
 Crazy Aaron's Oil Slick
---
Bag of Unicorn Farts
She Won't Be Expecting Farts In Her Christmas Stocking!
I know what you're thinking.. Unicorn Farts are crappy gifts! ha ha But really, they're not! 10 year old girls find them hilarious and delicious. This is one bag of farts you can be sure is going to make a lasting impression, I mean just look at the shape of the cotton candy on that cone? Doesn't it look like a unicorn farted? ?  You're 10 year old girl is going to think this is the funniest stocking stuffer as she's passing around her bag of unicorn farts for everyone to eat.  Don't worry, they smell wonderful!
---
LolliZ Washi Tape
Great for Easter Baskets Too!
These LolliZ Washi Tape rolls are great for crafts and school projects.  My daughter loves to decorate all sorts of things, everything has been covered in Washi tape!  I think it's a cool stocking stuffer idea because they can give things their own personal touch with this cute designer tape.   Decorate a binder, a light switch, a cell phone case – there's really no end to the things that can be covered in tape when you're a ten year old girl!
LolliZ Washi Tape
LolliZ Washi Tape
LolliZ Washi Tape
---
Wikki Stix
Fits Perfectly In a Christmas Stocking!
These Wikki Stix are a fun activity in a tube for girls age ten.  They can mold and shape them into almost anything! Wikki Stix come in a tube that fits perfectly inside a Christmas stocking. This tube comes with blue, red, yellow, dark green, green, pink, purple and orange Wikki Stix to mold and scuplt. Wikki Stix are dirt cheap, a few bucks and this craft will keep your 10 year old well entertained!
Wikki Stix For Doodlers Molding & Sculpting Sticks
---
Bling 2-0 Swim Googles
Great stocking stuffer ideas for 10 yr old girls!
These are the cutest swim goggles for girls because they feature pretty designs and even eyelashes!  She's never gonna wear plan goggles again once she gets a load of these!  Who wants to be boring by the pool?  These are seriously the cutest stocking stuffer for your ten year old girl, she won't be expecting a new set of eyes for the water.
 Bling2o Goggles Kids Swim Goggles – "Cake Pop" 
 Bling2o Goggles Kids Swim Goggles – "Mystic Mermaid" 
 Bling2o Goggles Kids Swim Goggles – "Rainbow Swirl" 
---
Jesus Loves Me Pen
Christian Stocking Stuffers for 10 Year Old Girls
Fill her school bag with the love of Jesus with these awesome pens and pencils.  Trust me, as she's sitting there in school working on things, using these pens, she's going to be reminded constantly of the love of Jesus.  It really does work and it's such a simple way to give her a boost throughout the day without actually being there to tell her she's loved, she can do all things!  Kids today need more positive things in their path during their long days at school, these are the perfect stocking stuffer to do just that.
Jesus Inspirational Message Pens
Jesus Multi Point Pencils
---
Glass Map Magnets
Cool 10 Yr Stocking Stuffers!
These map magnets are a really cool stocking stuffer gift idea for a ten year old. These little magnets are like treasure, they work on any magnet surface.  They're fun for large magnetic wall sheets, refrigerators, lockers and all sorts of places. 10 year old girls are drawn to them because of the cool little images inside, who wouldn't be?
Smiley Face Map Magnets
Super Happy Map Magnets
Colorful Glass Map Magnets
---
Break Your Own Geode
That's NOT a Rock In Your Stocking, Sweetie!
My 10 year old loves Geodes because they come with sparkling crystals inside.  We used to buy these at Knotts Berry Farm when we would go and they would cut them open with a big saw. Breaking open your own geode is a lot of fun and it's always a surprise as to what you will get in the middle.  What color will the crystals be? It will look like a rock in her Christmas stocking until you tell her what it is!  It's a unique stocking stuffer that won't get put in the garbage can because it's a real piece of treasure.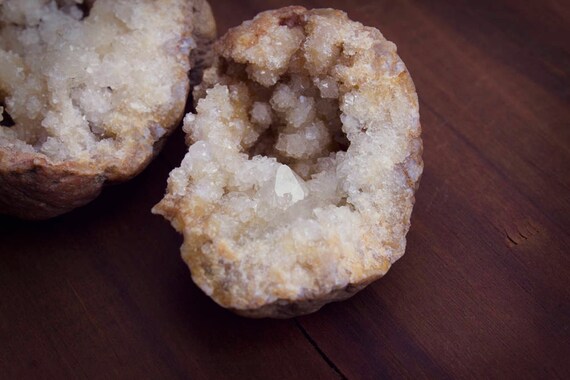 Break Your Geode
Some of the "Break Your Geodes" come with all the tools you need too!
---
Mermaid Jewelry
Make a Splash in Her Christmas Stocking with These!
Mermaid scales and tails are very popular with tween girls this age.  Here are some cool mermaid stocking stuffers for ten year old girls; if her ears are pierced, the mermaid stud earrings are very on trend!  If not, the mermaid scales necklace is a super cute accessory that goes with any outfit.  The BFF necklaces are great for sharing with a friend, girls love to have BFF necklaces at this age?
Mermaid Necklace
Mermaid Bracelet
Mermaid BFF Necklaces
---
Kind of a Big Dill Sticker
This Stocking Stuffer is Kind of a Big Dill!
Is your ten year old, kind of a big dill? These stickers are super cute and really cheap stocking stuffers. It's a cute vinyl sticker that measures about 2″ x 3″ and looks cool on her binder or anywhere she likes to put cool stickers. Everyone that sees this "Big Dill" Sticker compliments it because it's just too cute! These are the kind of stocking stuffers that are inexpensive and still really cool. You don't have to spend a fortune to get her something on trend.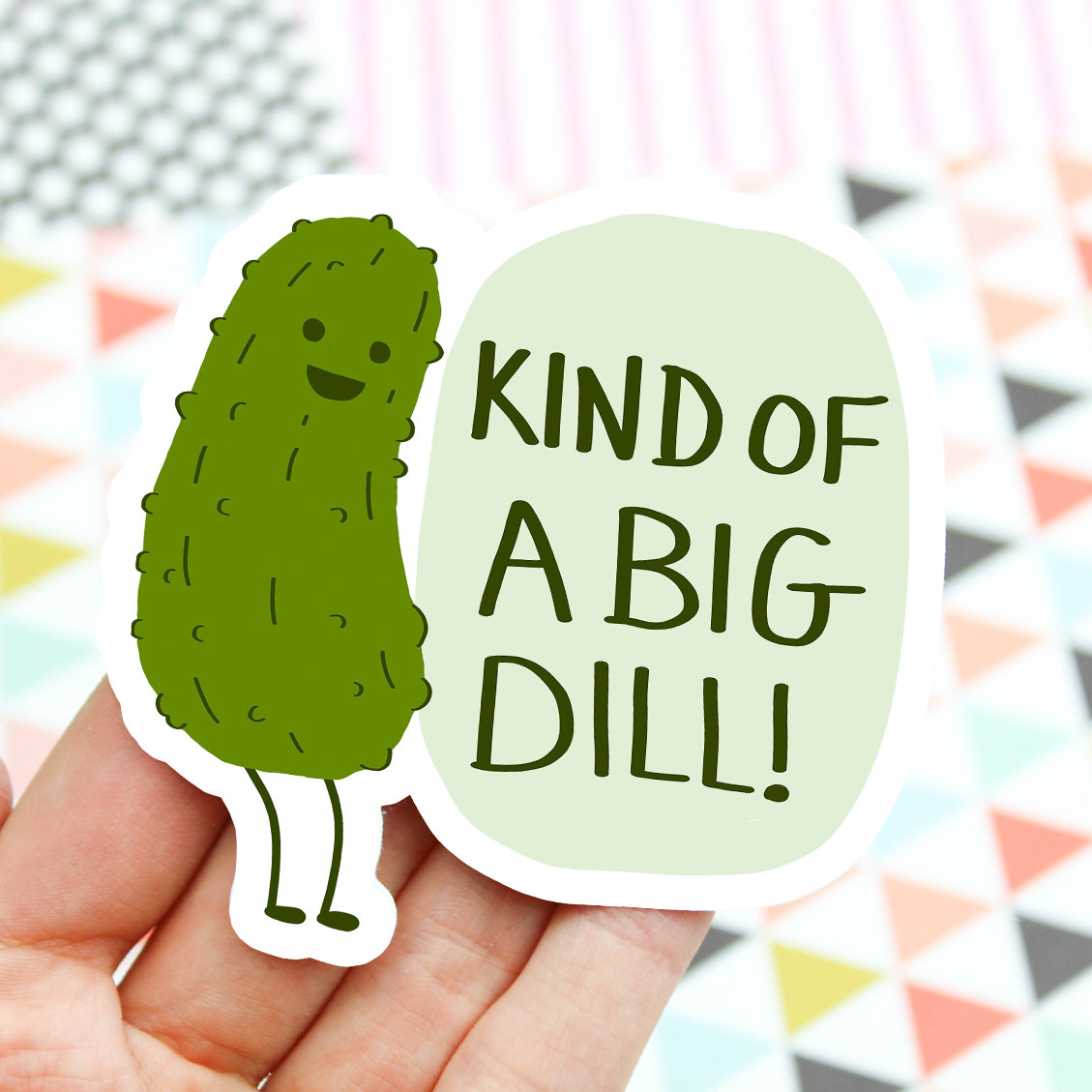 Kind of Big Dill Sticker
---
Tween Girl's Handmade Soap
Great for an Easter Basket or Stocking
These handmade soaps make the most cut-i-ful stocking stuffers at Christmas. They are unique and different, not just any old soap you can grab at Walgreens, you know? What ten year old girl doesn't love handmade, pretty gifts for grooming?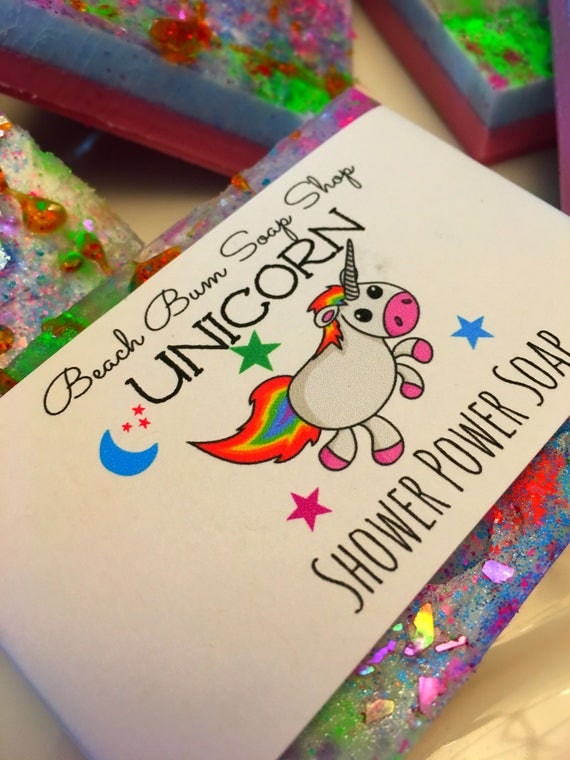 Unicorn Soap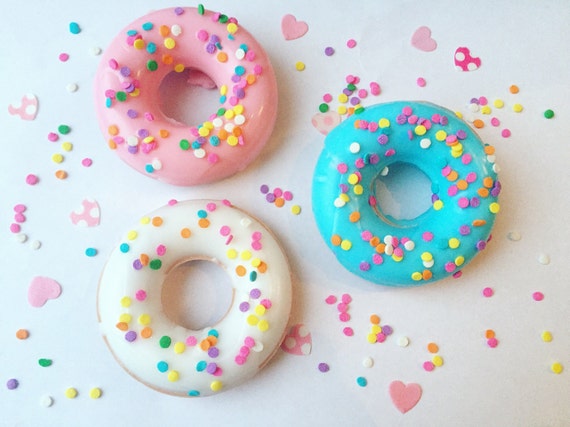 Donut Soap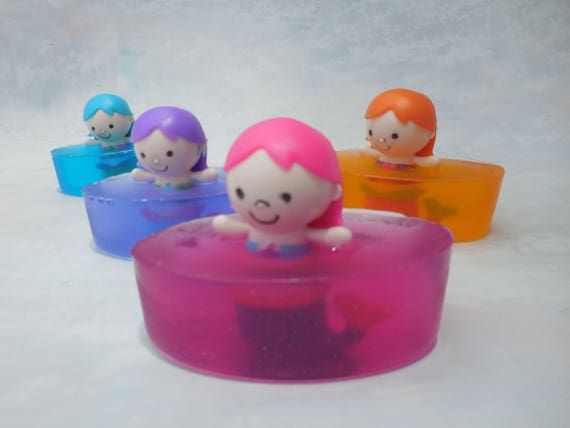 Mermaid Handmade Soap
---
Waldorf Gnome Dolls
Cute Stocking Stuffers for 10 Year Old Girls
These little pocket gnomes are the cutest!  There are a lot of different ones to choose from, only you would know which one your 10 year old girl would like best.  These little gnomes are very popular and precious stocking stuffer idea for girls.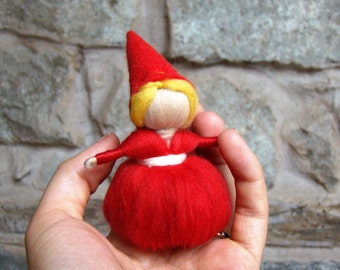 Waldorf Gnome Doll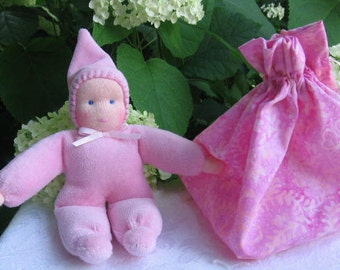 Waldorf Gnome Baby Doll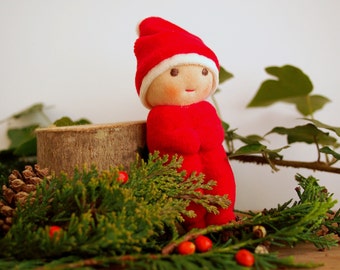 Waldorf Gnome Doll
---
Quarter Holders
Unique Stocking Stuffers for 10 Year Old Girls
Super cute for milk money or your Aldi's Quarters!  These are such cute quarter holders and one of our fondest memories of going to Aldi's is making sure we have our quarter for our cart return.  One of the ways they keep prices low is by having you give a quarter deposit and if you return the cart.  These are the best little stocking stuffers because they're unique, my 10 yr old loves her quarter holder.  She uses it for her milk money at school!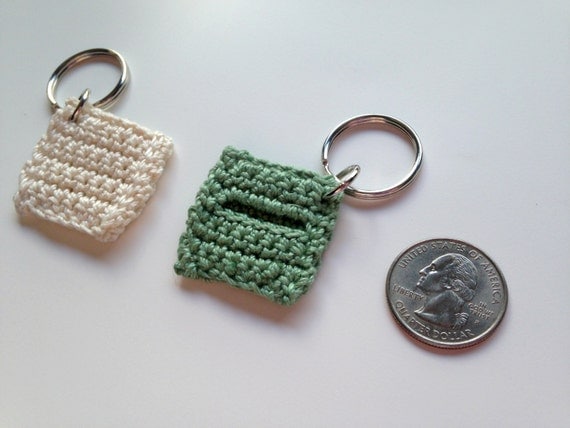 Quarter Holder Key Ring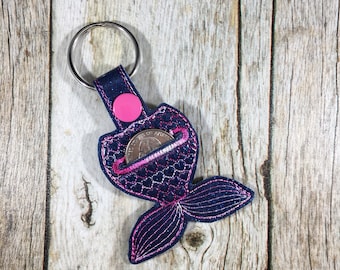 Mermaid Quarter Holder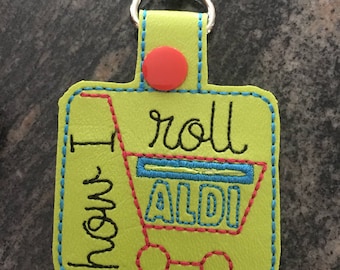 ALDI Quarter Holder
---
Hand Kites
Unique Stocking Stuffer for 10 Year Old Girls!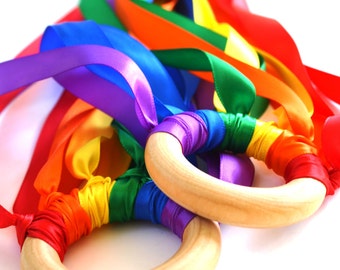 Hand Kites
These hand kites are wonderful stocking stuffers!
They're bright and colorful and every 10 year old girl I know can't resist running off with them the second they see them.
There are handles and ribbon attached so that you can make the most beautiful motions that create rainbows through the air.
Hand kites are such a unique stocking stuffer idea because she won't expect but she's absolutely love it!
---
Crayon Holders
Stocking Stuffers for the 10 yr Old Artist!
These crayon holders are excellent stocking stuffers, each one is handmade from Etsy.  They are super cute and fit snug in the stocking.  She won't even know what it is until she opens it or unrolls it. This is one of my favorite stocking stuffer ideas for ten year old girls right here!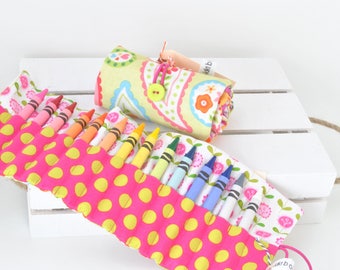 Crayon Holders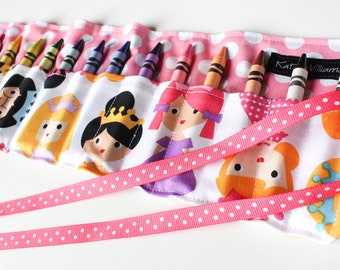 Crayon Roll Up Holders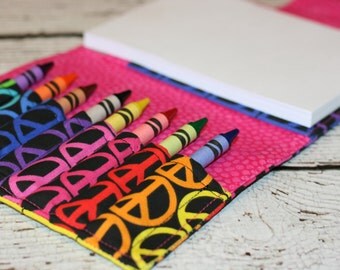 Crayon Wallets
---
Color Change Mood Rings
These Stocking Stuffers Should Brighten Her Mood!
Mood rings are always a great gift idea for a ten year old girl and they are the perfect size stocking stuffer!   Mood rings have that vintage style and are really trendy pieces of jewelry.  If you see that her ring is turning bright green, feel free to approach her but watch out for those darker colors, those 10 year olds can be moody! Ha!
---
Altoids Toys
Perfect Stocking Stuffer Toys!
These Altoid tin toys are so clever!  Each one is handmade with care, they make the cutest little stocking stuffers because what's inside will be a surprise.  When I first saw these little tin toys on Etsy, I couldn't believe all the cute ones that they had.  The hardest thing is deciding which one to buy for your 10 year old.  There are a ton of cute scenes to choose from, these are just a few of the cute ones – but there are so, so, so many more.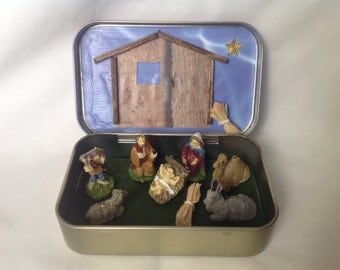 Altoids Toys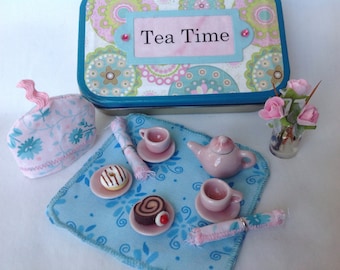 Altoids Toys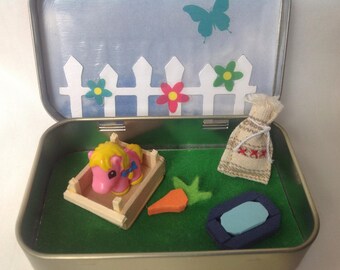 Altoids Toys
---
---
I'm loaded with Christmas Gifts for a 10 Year Old!