Looking for Some Cool Stocking Stuffers for 8 Year Old Girls?
There are so many awesome stocking stuffers for 8 year old girls that don't cost a fortune and are not considered junk.  Stocking stuffers shouldn't be something we just waste our money on for the sake of filling a stocking up…  I've actually found a lot of great little things that are small for a decent price so you don't have to just buy random junk.
Some of these are items you can't even find in stores and that's what I like, out-of-the-box ideas that..fit into a box! I created this list of small gift ideas for 8 year old girls that would fit into a Christmas stocking or one of those shoe boxes for Operation Christmas Child.
If you plan a week or two out you can actually fill an 8 year old girls Christmas stocking with some cool swag!
Best 8 Year Old Girl Stocking Stuffers
I always like to start out with a few of our favorite small gifts and toys to put into a Christmas stocking.   I try to choose a large variety of small items that range in price and entertainment value because eight year old girls are different, some are girlie, crafty while others are tomboy adventurers.  I tried to load up on gift ideas that were smaller but still unique.  Some of these would be great for those Christmas shoe boxes that ship overseas.
Build Your Own Cupcake Sticker Book
Survival Compass Bracelet
Travel Spirograph Playset
Shopkins Girls Beanie & Gloves
Silky Crayons
Light Up Gloves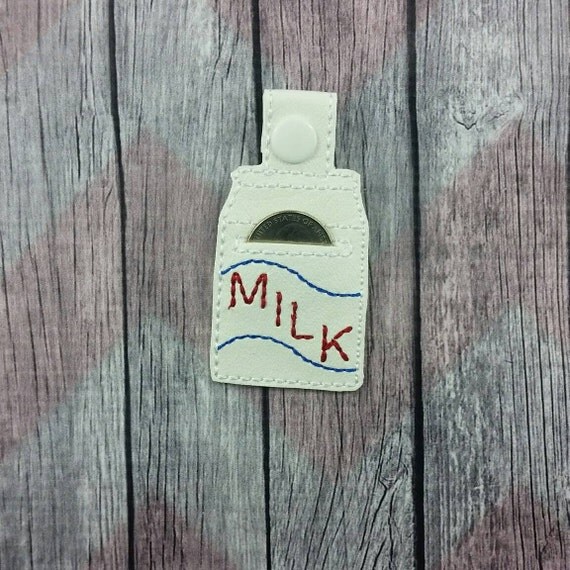 Milk Money Holder
Clearly Colorful Harmonica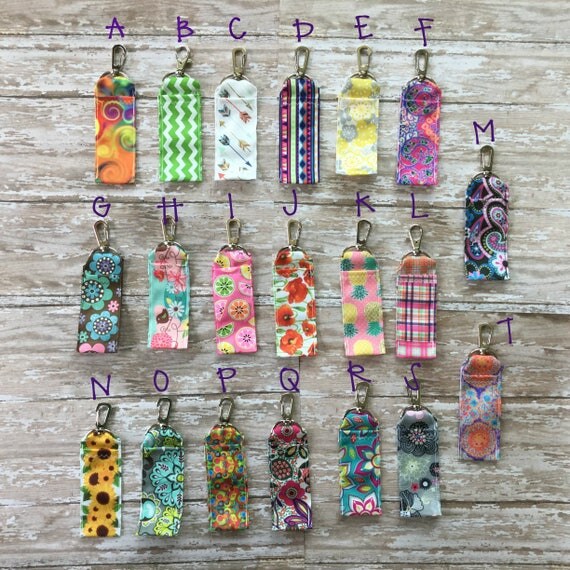 Lip Balm Holder
---
Best Stocking Stuffer Ever for an 8 Year Old Girl!.
Magic bottles are the best stocking stuffer ever to buy any 8 year old girl.  Hands down!  Playing with your babies is so much more fun when you have these because it makes it look like they are really draining the bottle of its fluids.  Magic bottles are probably the most classic little girl stocking stuffer, they're entertaining, imaginative and oh so cool, right?  It's dolly-abuse not to have juice and milk on demand!
Toysmith My Sweet Baby Magic Baby Bottles
Magic Juice and Milk Bottle Set for Baby Dolls
---
Twisty Pets Are Perfect Stocking Stuffers!
These little bracelet pets are the perfect stocking stuffers for an 8 year old girl. These little pets twist up into a bracelet. They make such a great little fidget toy for an 8 year old, look how glamorous they are too.
Twisty Petz – Cutie Kitty
Twisty Petz – Violetta Pony
Twisty Petz Giggles Unicorn
---
Little Diaries with Locks for Girls
These little diaries are inexpensive and the perfect little stocking stuffer for a girl this age. They have the little lock and keys with them so that they can lock it up safe away from their siblings. I always loved having a diary at this age and it's such a personal little stocking stuffer they will use.
Secret Dreams Diary
Doodle Dog Diary
---
Little Wooden Dolls that Fit Perfect in a Stocking or Shoebox
These little wooden dolls are the hand-painted and crafted with the finest little details. They're the perfect little dolls for a stocking stuffer or Operation Child shoe box because they introduce dexterity, creativity, storytelling, and role play.  There's so much that you can make up with this one little doll that it makes a great small gift even if you don't get anything else.
Hape Wooden Daughter Doll
Modern Mom Wooden Doll
Hape Modern Family Girl Doll
---
Yes! This CHILL Gift Will Fit In A Stocking!
We purchased this bottle for all our children because it stays cold for hours. It's has a loop that hooks to their backpack but it's also small enough to fit in their side pocket. It hold about 12 ounces of water with ice, it's 16 ounces total.  It's got a really thick outside that keeps the drink on the inside really cold. It seals shut with zero leaks and the pop top makes it convenient to drink from quickly.
Bubba Flo Silicone Kids Water Bottle
Related Article: Top Christmas Toys for 8 Year Old Girls
---
Reusable and Super Cheap FUN!!
These are resuable sticker activity books can be re made over and over again. The cool thing about them is they are super small and super cheap – but they are not useless. My kids play these in the car every time we take a ride. We keep the in the backseat pocket to play with when we go places. They're seriously cost like 2 bucks and they are resuable!
Build Your Own Breakfast
Make Your Own Ice Cream
Make Your Own Butterfly
---
Cool Stocking Stuffer Ideas for 8 Year Old Girls
These hair clip in's are super cute stocking stuffer gifts that an 8 yr old girl will actually find very cool. Even at 8 years old, girls love styling their hair and putting colorful things in it to change things up. The colorful clip in hair extensions are my little girls favorite because she can stick them under her hair and have colorful little peek-a-boo braids sticking out.  The twister clips are fun because they actually grab pieces of hair and twist them into unique strands.
Nylon Hair Braid Extensions
Pack of 6 Women Girl Hair Styling Twister Clips
---
Lock Up Your Treasure from Little Brothers!
Safe Piggy Bank With Lock
These little safes are awesome little gifts.
They measure only 4.9″ L x 3.7″ W x 2.3″ H (super small in size).
It's always fun to lock up your treasure and keep it hidden from your siblings.
This little metal box is the perfect safe for an 8 year old.  It will hold little trinkets, money and things she considers valuable.
There's a lock and key and everything – no one's busting in this baby.
---
Creative Ideas for Stocking Stuffers for Little Girls!
Baking and cooking is a lot of fun at age 8 but it's also messy! An apron is a great little gift you can roll up and stick in a stocking for a girl. You can even grab some measuring spoons and other small cooking and baking items. My 8 year old loves to be in the kitchen, but she also just wears her apron for role play with her siblings too. These are fun for playing restaurant and waitress as well as cooking and baking!
Princess Baking Apron
Dog Print Apron
---
Awesome Stocking Stuffer Ideas for 8 Yr Old Girls!
These measuring spoons and measuring cups are such a cute gift idea that fits inside of a girls Christmas stocking. I think this and a cute little apron rolled up in side would totally make her morning before she even got to the big stuff. It's always fun to bond and spend time in the kitchen and these are gifts that your 8 year old is going to actually use and learn with. Fill her stocking with exciting things that actually have some practical and fun use!  Learning to measure for cooking is a really awesome skill that will serve her the rest of her life.
---
Super Cute Stocking Stuffers for 8 Yr Old Girls
Sticky notes are always useful to have and my daughter uses them for all sorts of reminders and memos. What I like about these is that they aren't just your ordinary squares sticky notes. Eight year old girls love stationary items that they can use to play teacher or house – these are great for labeling things to sort.
8 pack of Lovely Carton Little Talk Sticky Note
Self-Stick Notes Notes Sticky Note Memo Notes
---
Adorable Little Stocking Stuffers for Girls
I'm rollin out with the adorbs stocking stuffer ideas now.. how about spreading a little cheer with these cute rolled notes? Only use what you need, create custom sticky notes that really make an impact on the eye.  It's so boring to use a post it note when you can roll out the colored paper in style! Seriously.  Stationary rules.
ROLLER NOTES
Posted Note Tapes
Roll Adhesive Notes
---
Cool Sticker Pens Make Great Stocking Stuffers!
These sticker pens are very cool, they roll out pretty girlie designs that 8 year old's love.  These work similar to a white out pen, you pull them across the page and cool prints start rolling out. You really can't have enough cool stationary at this age and these are unique, not everyone has them.  Why correct it when you can color over it with stickers instead?
Sticker Pens
Decorative Correction Tape
---
Small Gifts for an 8 Year Old Girl Stocking
These Smecils are all the rage in 3rd grade right now. Kids love the different scents these pencils come in, they trade them, use them, sharpen them – it's a really cool pencil on smelly steroids. Each one is made of recycled paper and saturated in a scent. They come in their own little plastic tube bottle with a cute topper that indicates what smell is inside.
Scentco Graphite Smencils 5-Pack of Scented Pencils
Sweetheart Smencil 5-Pack of Scented Pencils by Scentco
Holiday Smencils 5-Pack of Scented Pencils by Scentco
---
Fun Pens and Highlighters for Little Girls
These are super cute little stationary items that look like make up! These pretty bling, bling lipstick pens and nail polish highlighters steal the show.
Lipstick Pens
Nail Polish Bottle Highlighters
---
Unique Stocking Stuffer Ideas for 8 Yr Old Girls
This is a weird gift idea I know, but I think that's what makes it cool. It's a collapsible cup and a spoon/fork combo. It's designed for camping but my kid loves to use hers everywhere. It's "her special cup and fork set" and it makes her feel important lol She uses it at every meal!  I don't know why, give one to your 8 year old and see what I mean! 
---
Adventurous Stocking Stuffers for 8 Year Old Girls
These backyard field tools are perfect for an adventure.  They are NOT just for boys, despite the very utilitarian colors.  It's fun to explore things and these toys actually do work.
Backyard Safari 6-in-1 Field Tools
Backyard Safari Expedition One
Backyard Safari 9-in-1 Utility Tool
---
A Hopping Good Stocking Stuffer Item for 8 Year Old Girls!
A jump rope is a good stocking stuffer choice because it's something useful, inexpensive and fun.  There are three different kinds of jump ropes, Chinese jump rope is for your fingers, the 7-foot jump rope is for single jumping and the double dutch are long for 3 to people play.  Jump ropes are classic toys that my girls can't resist playing with.
Chinese Jumprope
Jump Rope, 7-Feet
Double Dutch Jump Rope 16-Feet
---
Unique Stocking Stuffer for 8 Year Old Girls
These are so precious and personal that any 8 year old girl is going to love unrolling this on Christmas. I especially like this idea because it's not just a box of crayons but it's a more tangible, personal gift that any young artist would treasure. These are little gift items that definitely fit inside a Christmas stocking or shoebox!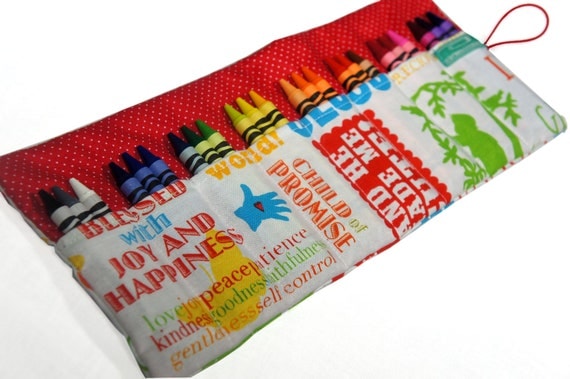 Christian / Religious Crayon Roll up Case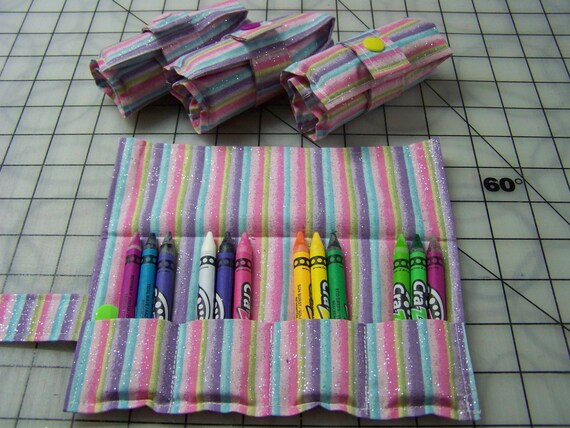 Girls Crayon Rolls with 12 Crayons Each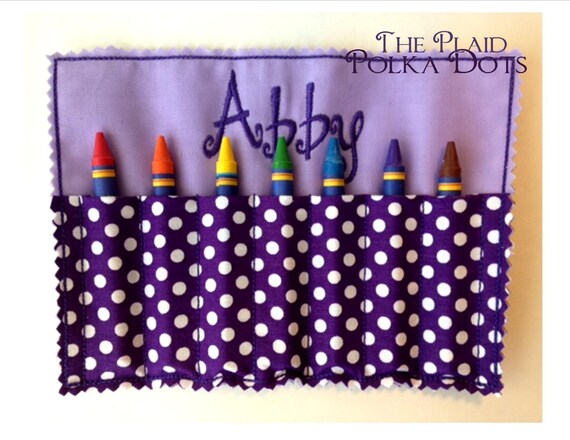 BOGO Crayon Roll – free personalization
---
Small Gifts for 8 Yr Old Girls Stocking Stuffers
Eight years old is the prime age for losing teeth. These little boxes are for kids to put their teeth in and of course get MONEY from the tooth fairy in exchange.  Not every child enjoys losing teeth, so this makes it a little more fun for those littles that don't.  This is a unique stocking stuffer item that others just don't think of but they're totally cool.
 but it's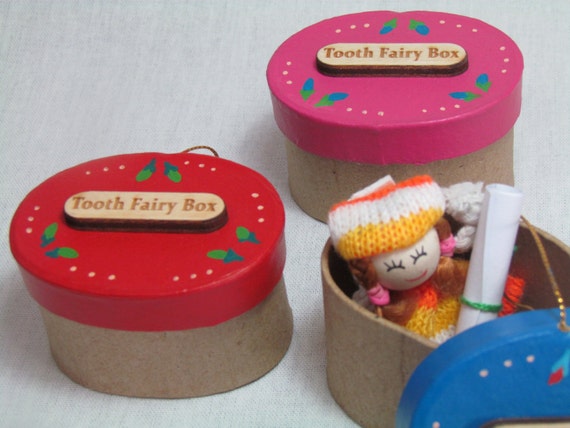 Tooth Fairy Box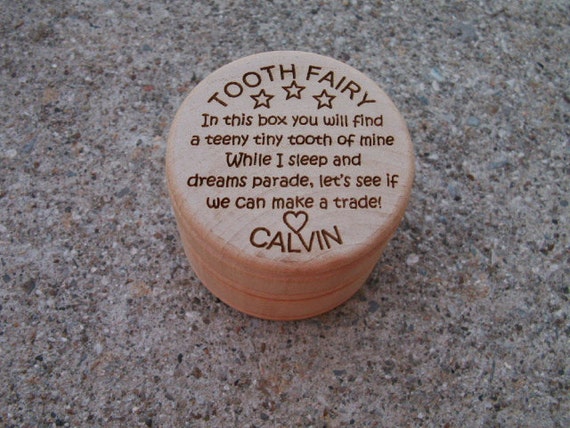 Personalized Tooth Fairy Box
---
Handmade Stocking Stuffer Gifts for 8 Year Old Girls
These Altoids Tin toys are handmade items available on Etsy. They have a little scene inside that can actually be played with. If you want something super unique, these are great! They are really small so they will fit in a Christmas stocking!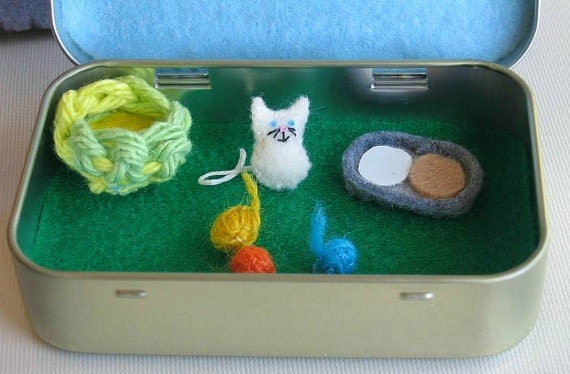 Handmade Tin Toy – Little Kitty Scene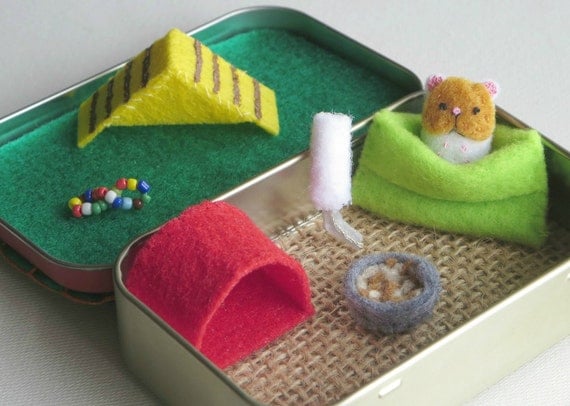 Handmade Tin Toy – Playful Hamster
---
---
Mitten, Mitten, Who Lost a Mitten?
Not your eight year old – because you bought her some super cute mitten clips to keep her stuff together. These mitten clips are life savers because it gets cold in winter and who wants to be chasing down mittens every morning before school? Not me. These are total life savers and super cute stocking stuffers. Attach a pair of cute mittens to them if you want, then you have two stocking stuffer ideas already down!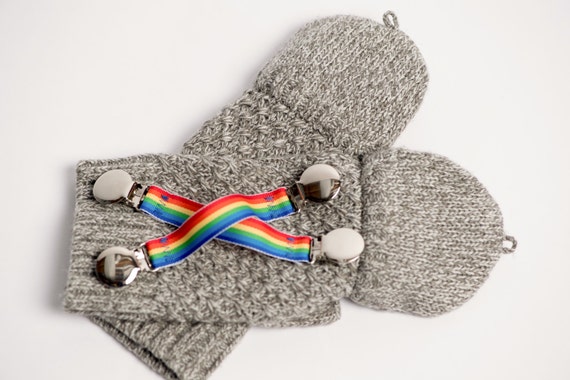 Rainbow Mitten Clips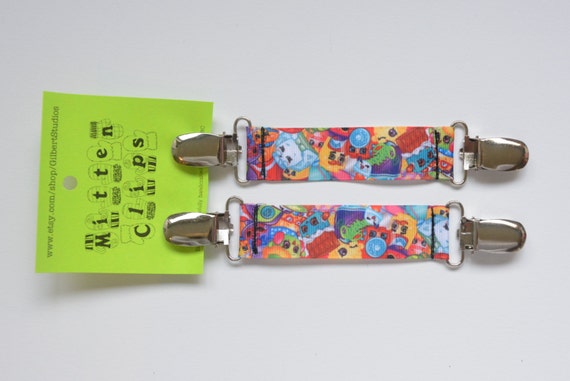 Shopkins Mitten Clips
---
I've got a full list of Christmas gifts for 8 year old girls if you're looking for something on a grander scale. More cool swag for your holiday bag can be found on my tween girl stocking stuffer list – it's got over 75+ ideas for girls this age!