Meaningful Stocking Stuffers For Kids That Aren't Toys!
This is the ULTIMATE list of non-toy stocking stuffers for kids that are not junk!
Finally, no clutter, no mess stocking stuffer gifts that are practical and meaningful.
I've added a lot of LAST MINUTE stocking stuffer gift ideas that make really thoughtful gifts.
This year REFUSE to load up their stocking with dollar store items.  A lot of items you get in those dollar stores are made of highly questionable materials. Why clutter up the house with candy, plastic toys and things that end up in the trash the next day?  Stop the stocking stuffer madness!
For a few bucks you can buy or make one of these meaningful and practical stocking stuffers (that aren't toys)! There's some really awesome last-minute stocking stuffer ideas so don't stress if you're a little late on the idea. 😉
---
1. A SmashBook Scrapbook
 Meaningful Non-Toy Stocking Stuffer For Kids
This is great for holding ticket stubs and memories that you want to hold onto.  It's a little memory stash that keeps all those important little memories in one place.
Smash Scrapbook Gusseted Pockets
---
2.  Coupons for Kids
Clutter-Free Stocking Stuffers For Kids (That Aren't Toys)
This is a really cool clutter-free stocking stuffer for kids because you can make memories instead of a mess.  What I like about it is it makes a great LAST MINUTE STOCKING STUFFER and it's super thoughtful, don't you think?  If you need something now, these are affordable – download and print them the same day.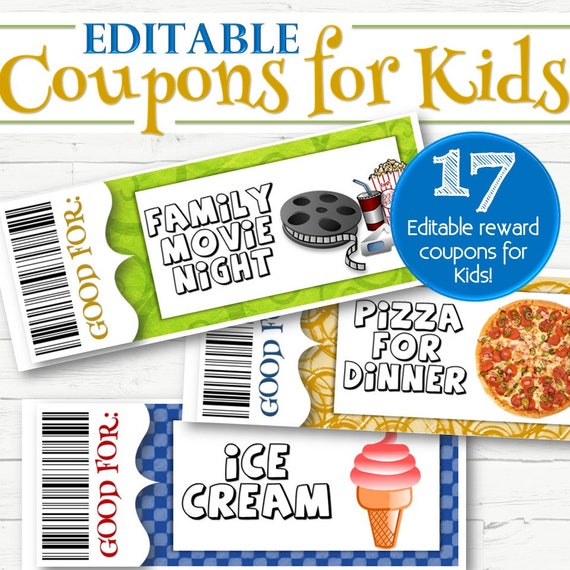 Coupons For Kids (Customize Them)

---
3. "Open When" Letters
Last-Minute Stocking Stuffers For Kids – Just Download and Print!
These "open when" letters are really special gift ideas and what's unique about them is that you can personalize them.  I made my daughter some of these as a stocking stuffer last Christmas and it was so thoughtful and meaningful to her because she did actually use them.  There's nothing like some positive, uplifting messages to brighten their day when they're feeling anxious or down.  These are a good last-minute stocking stuffer idea because you can make your own or buy a cheap printable and print them at home and customize them.  It's last-minute that's really unique.
---
4.  Plant Seeds Together
Consumable Non-Toy Stocking Stuffer Ideas
You can pick up a pack of seeds just about anywhere. The best kind of seeds to plant with kids are ones that sprout easy and quick (because trust me, they're gonna be checking everyday on their progress). Sweet peas, radishes, and lettuce all grow fairly fast and are easy to plant for children.
Pea Seeds, Heirloom, Organic, Non Gmo, 20+ Seeds
Seeds of Change Certified Organic Radish, Cherry
Lettuce Lovers Collection (8 Individual Packets) Non-GMO
These seed bombs make unique stocking stuffers that are good for the environment.  Girls really love these stocking stuffers and they're 100% consumable and clutter-free!
---
5. A Charitable Gift
Memorable Stocking Stuffers For Kids
World Vision has a gift catalog where you can give gifts to families in third world countries in the honor of someone else. 
You can even sponsor a child in their name for a monthly fee and they can write back and forth to each other for years to come.
We have done both and it's such a valuable and unique gift to give your kids.
You will receive a card that you can customize with their name on it and it lets them know what has been done for someone else in their honor.
My children really enjoy writing our sponsored child in Kenya and during special holidays we send small gifts.
Charitable acts make memorable stocking stuffer ideas for kids.
---
6. Wallets / Change Purse
Wallets and coin purses are really cool practical gifts that you can put in a Christmas stocking.
Kids get a lot of gift cards and money at Christmas and a place to keep it just makes sense.
You can even put cash, coins or gift cards inside if you wanted to beef it up a little (but no pressure, it's a stocking stuffer).
---
7. Tickets To A Local Event
Making Memories With Consumable Stocking Stuffers
Look at what sort of events are in your area.  Sites like StubHub will give you concerts, theater performances and sporting events in your area. I've taken my kids to see all kinds of performances and what's cool is you can print out the tickets and put them in their stocking today, easy peasy!
---
8. Mad Libs
Cheap Non-Toy Stocking Stuffers For Kids
Mad Libs are rad stocking stuffer ideas for kids because they are learning language arts and using their imagination. Mad Libs are really inexpensive and every kid I know loves them. You'll be having a great time coming up with adjectives and nouns with your kids and creating these funny little stories!
Goofy Mad Libs
Meow Libs (Mad Libs)
Unicorns & Mermaids
---
9. Coloring Rolls
Fun Non-Toy Stocking Stuffer Ideas
These are 10-foot coloring rolls that roll out for kids to color. What's nice is you can color it, tear it off and color some more. It's better than a coloring book and kids think it's really cool.
Mudpuppy Flower Garden Coloring Roll
Animals of the World Coloring Roll
---
10. Crayon Rolls
Thoughtful Non-Toy Stocking Stuffers For Kids
These are unique stocking stuffer ideas for kids because you can't buy them at a regular store. Crayon holders are great for storing crayons, perfect for coloring on the go or as neat storage.
---
11. Children's Vitamins
Healthy Non-Toy Stocking Stuffers For Kids
My kids love taking vitamins and they are the ones to remind me every day about taking them.  You're going to have to keep these in the kitchen cupboard but they are a consumable stocking stuffer for kids that's healthy.  A lot of children simply don't get all the nutrients they need from the foods they eat, a kids multivitamn can fill some of the gap.  It's a very thoughtful gift because you care about their health.
Sundown Naturals Kids Disney Frozen Complete Multivitamin
Flintstones Children's Complete Multivitamin Gummies
---
12. Brick Build Fun Deck
Download and Print This Stocking Stuffer for Kids
This is a cool stocking stuffer if you have duplo blocks at home. It's a printable download with different patterns to build from the blocks.  Perfect for color and pattern recognition, I could see preschoolers and kindergartners loving this!
---
13. Personalized Custom Clips
Personalized Non-Toy Stocking Stuffers For Kids
These hooks come in really handy for backpacks and keys.  We use them for a lot of things and what's cool about these ones is they are personalized.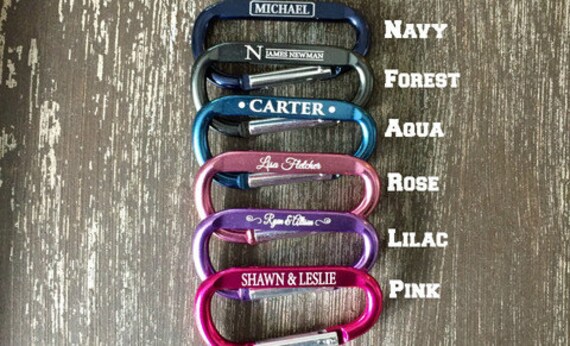 Personalized Custom Carabiners

---
14. Lip Balm / Chapstick Holders
Practical Non-Toy Stocking Stuffers For Kids
Never lose that chapstick again with these cool lip balm holders.  They are awesome for sports uniforms, jackets and backpacks because they have a ring on them to hook them to different things. Kids have a heck of a time holding on to their chapstick, this practical gift makes it easier – and it fits in their Christmas stocking!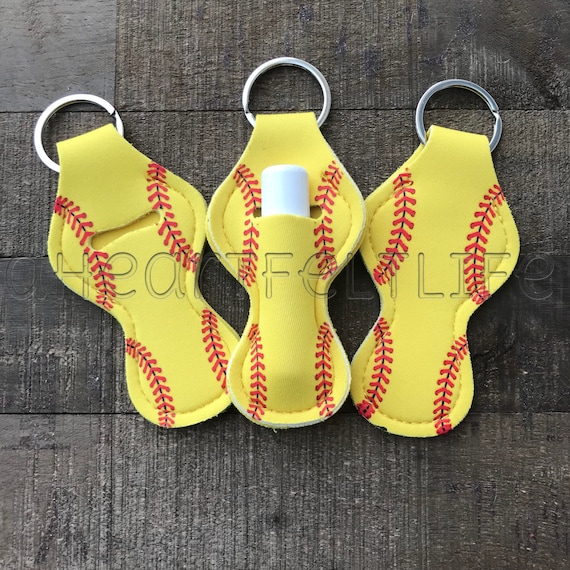 Chapstick Holder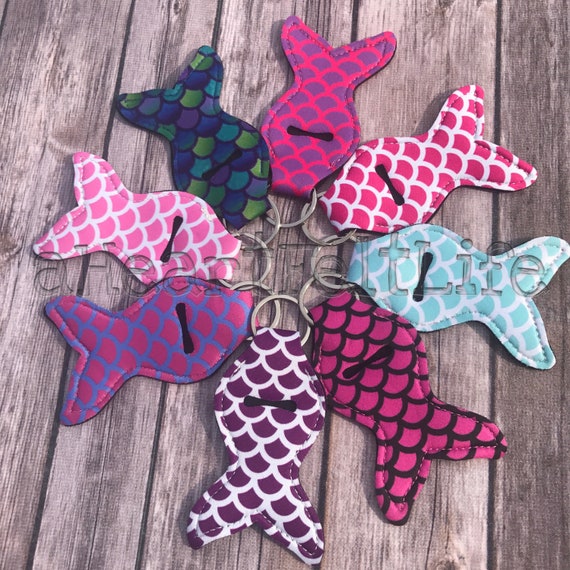 Lip Balm Holder

---
15. Make A Gift Out Of Their Baby Clothes
If you can sew, a really thoughtful gift idea would be to make a memory bear out of their some of their baby clothes.  If you can't sew, you could have someone else make you one.  This is one of the most unique and thoughtful stocking stuffers for kids, they will cherish it.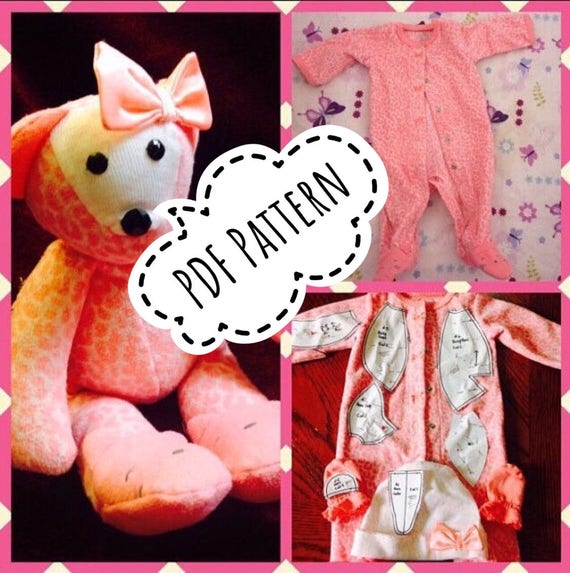 Make a Memory Bear From Baby Clothes
---
---