10 Meaningful 8th Grade Graduation Gift Ideas For Girls
I've made a list of super special graduation gifts for 8th grade girls!  What kind of gift do you buy a girl for her 8th grade graduation anyway?
Whether it's your daughter, grand daughter, close relative or friend – this gift guide should be really helpful in getting ideas going for this special occasion.  And because every girl is different this list is going to feature 8th grade graduation gifts for girls that are diversified in tastes.
A girls 8th grade graduation is a really special time in her life, she's about to enter her very formative high school years.  I still remember my 8th grade graduation, I remember the dress I wore, who was there and all sorts of little details.
8th grade graduation for girls is the end of an era and a new beginning to embrace.  I enjoy choosing memorable products as well as experiences they can enjoy because that's what they will remember.
What To Buy Your 8th Grader For Her Graduation Gift!
1. A Graduation Necklace
Oh The Places She'll Go, this necklace here is beautiful and I love that it features the birthstone and monogram initial too. Thoughtful gifts like this are the perfect 8th grade graduation gift for a girl. If she doesn't have a jewelry box yet, that would make another meaningful gift idea too.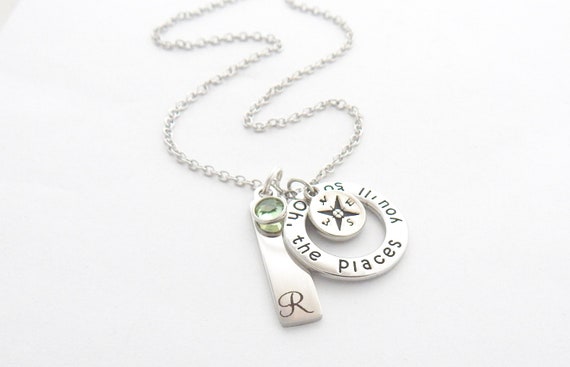 Oh The Places You'll Go Graduate Necklace
---
2. Straight Out Of 8th Grade Tumbler Cup
This tumbler is perfect for summer and it would be great as part of a gift or the actual gift itself.  You can fill it with tissue paper or add some other thoughtful items like cash or gift cards to Starbucks, Dutch Bros (you know, drink places).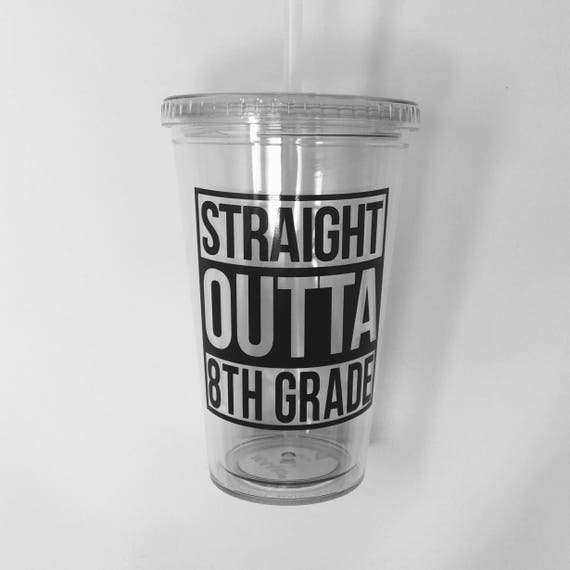 Straight Outta 8th Grade Tumbler
---
3. Customized Coupons
I love giving coupons to my kids for special dates and treats that they can redeem from me.  These are cool, editable and printable coupons that you can personalize yourself.  You can even stuff them in that tumbler gift featured above or make it part of a gift basket with some other items.   I like these because they are great last-minute gift ideas for 8th grade graduates!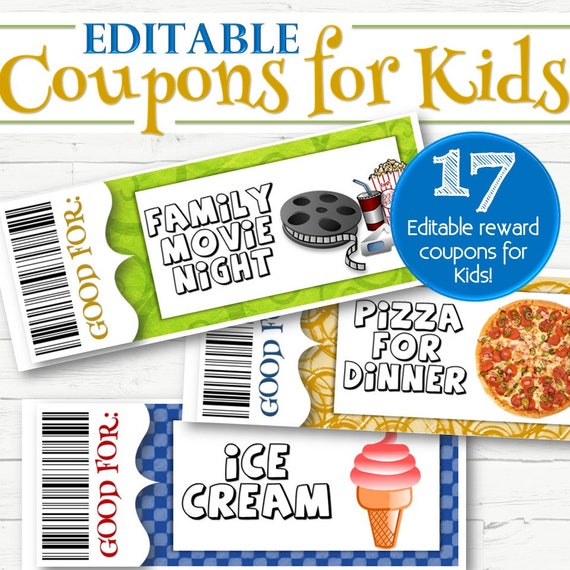 Editable Coupons For Special Occassions
---
4. Today Is A Core Memory Day
This is the coolest shirt if you're 8th grader has seen Disney's Inside Out, today is definitely a core memory day in her life and what a thoughtful gift idea to celebrate.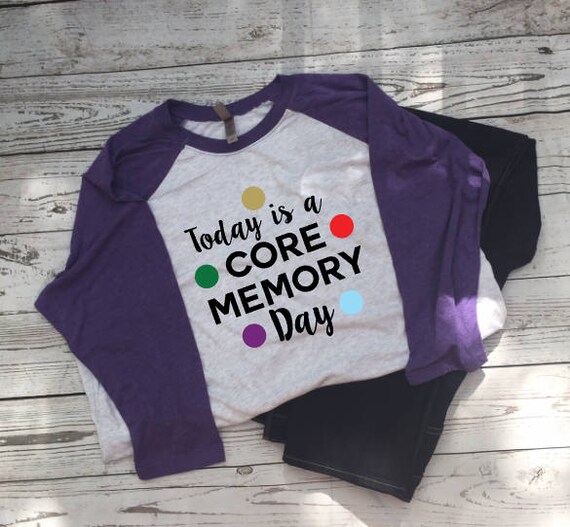 This Is A Core Memory Day (Disney Inside Out T-Shirt)
---
5. A Special Necklace
"For I Know The Plans I Have For You… Jeremiah 29:11 scripture written on the card with this dainty, pretty necklace. This pretty piece will look great with anything she wears and it will have special meaning when she looks at it.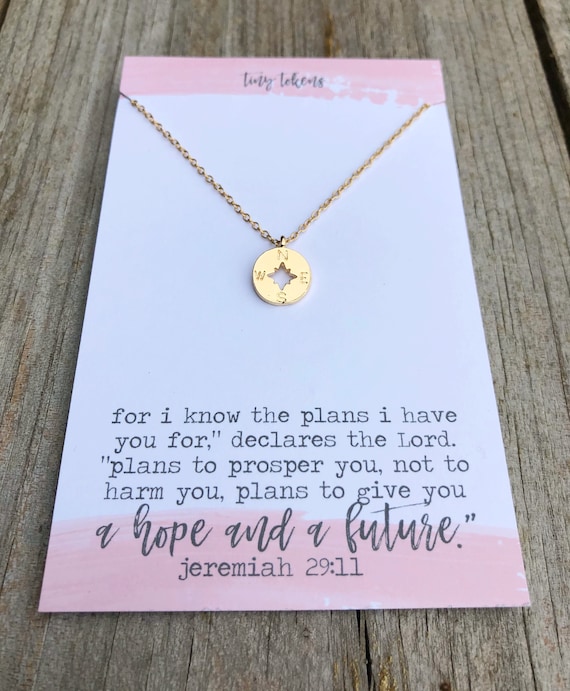 Dainty Necklace
---
6. How To Stay A Christian In High School
With so many pressures that could arise in high school it's nice to see a book with some relatable characters from the bible for teens.  The book is easy to read and yet brings up great discussions that we can dig into.
How to Stay Christian in High School
---
7. Tips for High School Success
"The Secrets of Top Students: Tips, Tools, and Techniques for Acing High School and College" this is a thoughtful reference for your new highschooler because it will help set them up for success.  The book actually takes a lot of pressure off because it gives actionable steps to setting and meeting goals that might seem otherwise unattainable.
The Secrets of Top Students: Tips, Tools, and Techniques for Acing High School and College
---
8. 8th Eighth Grade Dab Shirt
You might not fin this thoughtful but "The Dab" is definitely a generational thing and that's what makes this shirt a meaningful gift. Even years from now, she's going to look back at this shirt and laugh.  It's one of those memories she's going to remember from 8th grade when the Dab is long gone.
8th Eighth Grade Graduate Nailed It Dabbing T-Shirt
---
9. Have a Memory Bear Made From Their Baby Clothing
I love memory bears because they are made from your child's clothing and they are a memory that lasts for a lifetime. Make your child a bear from their old baby clothes as a keepsake for their 8th grade graduation gift. They will always be your baby even if they are going into high school.  If you are savvy with a sewing machine, you can DIY this project with the pattern.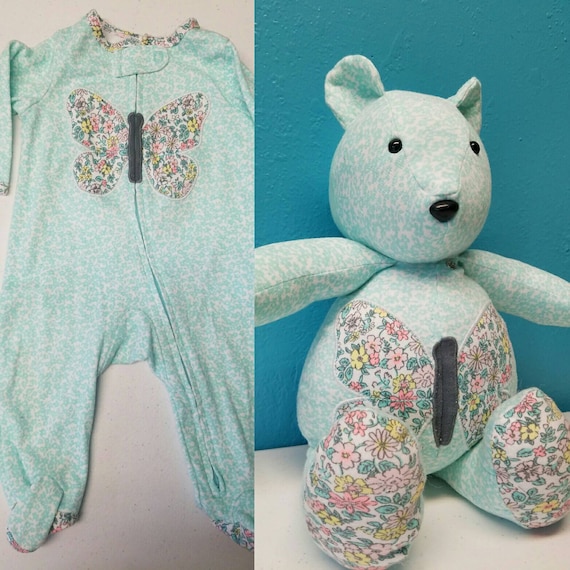 Memory Bear From Child's Clothing
---
10. Plan a GNO At A Hotel
Book a room at the closest Embassy Suites hotel!  This is exactly what I did for my daughter on the night of her 8th grade graduation with 3 of her closest friends and it is better than a slumber party! I chaperoned them with my sister-in-law and we did makeovers, facials and mani-pedis with the girls. Later on in the evening we hit the managers reception (free drinks, yes adult ones too) and then we took all the girls to the pool and hot tub. In the morning there was a cook-to-order breakfast awaiting them (that I didn't have to make).
This is more than a memory, it's an experience they will remember and their friends too.
The reason I chose the Embassy was because they have two-room suites, free evening drinks for adults and kids, a large atrium in most locations and a cook-to-order breakfast in the morning. All this and I don't have to make beds or breakfast. It was awesome.
---
11. Make A Money Lei
These money lei's are pretty simple to make, you just need some 1 dollar bills and a couple other supplies.  These are really cool gifts to hang around their neck after they graduate.
---

What To Get 8th Grade Girls For Graduation
She's leaving middle school now and heading into high school and if she's your daughter or grand daughter, I think making memories with her is more important that physical gifts she can open.
Here are some other experiences I think you could do for an 8th grade graduation present:
Take her on a trip somewhere with just you and her. Go to a hotel by the beach for the weekend this summer to get away together and relax, it's time well spent.
Groupon always has deals locally on different things to do in the area if you want to experience some fun together. I am all about making some memories together while she's still at home. Before you know it, time flies and these memories together are what she will remember.




Imagine how excited she will be to go and do something fun with you!
Check StubHub for concerts and theater performances near by that you can enjoy together with lunch one afternoon; it doesn't have to be a whole weekend by the beach.
Just spend some fun time together laughing and enjoying each others company. That's the best gift you can get your 8th grade girl for her graduation.
Need More Gift Ideas for Girls?